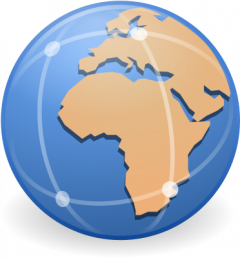 Worry free working networking is something essential to keep your business running and growing.
With our VPN and Software Defined Network solutions you easy connect branches to your head office.
For your sales agents and field workers it does not matter if they are sitting at their table in office or if they are at a client.
Any needed document and information is available for them. Anytime, anywhere and always actual.
Sharing documents with customers without a third party service? No problem.
With Open Source cloud solutions you have always full control what you share with whom.
Loosing data can be a real disaster for a business.
We have a number of backup and restore solutions to minimize the damage and with short recovery times you are back in business in short time.
Best is preventing it: We have monitoring solutions for the network and hardware health to detect problems before they become a problem.
Not only for files we can offer backup solutions, also for the operating system of your PCs and laptops.
Virus infected? Don't waste your time with trying to remove it. As a part of our software deployment server you can reinstall the OS including all needed applications in less than 20 minutes without being an IT expert.